email: info@true-adventure.co.uk
call: 01730 812742
64 families benefiting from their newly built agricultural warehouse in Peru
How it works
We're always there for the team but we don't do it all for them. Part of the value of our expeditions is in the interaction the team has in putting their itinerary together. So, the team decides where to go, what to do and how much of a physical challenge or what high-impact community or conservation project to take on. It's all part of the fun!
1.
We insist our whole team knows our School Leaders personally and our destinations intimately.
2.
We maximise learning outcomes from your students' expedition through half termly meetings to help them prepare and fundraise.
3.
We make expeditions as affordable as possible to maximise student participation.
4.
We partner with unique and sustainable projects to ensure every expedition has a genuine impact.
5.
We believe students and teachers should be able to tailor their itinerary.
6.
We empower the True Adventure team to be decision makers so you can get answers quickly.

Here's how it all works
Ensuring maximum learning outcomes from the whole expedition process and also suitable team preparedness doesn't happen overnight. In fact it typically takes about 18 months! Our team facilitates the whole process, taking the burden off school staff while ensuring the itinerary is affordable, practicable and highly enjoyable.
Launch
We pop over to present to your students in assembly
We present to parents in school explaining how it all works and answer questions. Basic access provided to 'My True Adventure' web portal
We meet the team to plan the next steps, create fundraising ideas and agree achievable termly targets. Individual and team fundraising continues throughout
Planning
Full access provided to your personal 'My True Adventure' web portal
We meet the team half termly to help keep itinerary planning, teambuilding and fundraising on track
A 2-day expedition (in England!) to meet your Expedition Leader, learn some expedition skills, put your fitness to the test and start to really bond as a team
An opportunity to discover and discuss appropriate clothing and equipment for the expedition.
We provide all the information for you to organise any necessary Visas and vaccinations
Expedition and School Leaders attend a training conference on our safety policies and procedures to ensure they are fully briefed prior to expedition
Just before the team heads to the airport, we meet the team to share out group kit, discuss any team rules they want to set and go through the itinerary one last time
Over the course of the expedition students assign roles and take it in turn to lead the team. The Expedition Leadership team are there to facilitate skills development and ensure safety.
Students return with memories and friends to last a lifetime, a different outlook on life and a high impact addition to University applications and your CV.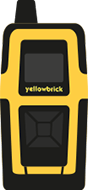 Your safety is our priority
We think of our customers, students and teachers as extended members of our family, so we aim to look after you just like family.
Expedition Safety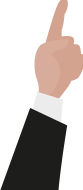 Any other questions?
No doubt you'll have many questions for us. We're always happy to talk these through but you should find answers to some of them here if you prefer.
Find out more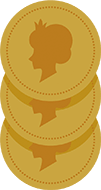 Fundraising
While we fully appreciate that fundraising for an expedition is never going to be an easy task, it is achievable and it is a highly educational and satisfying experience in the end.
Fundraising
My True Adventure portal
Each team member is given online access to their private expedition portal, My True Adventure, which holds their personal details such as payments, passport details, medical information and expedition specific information. This means that team members can upload and update their details in real time, saving School Leaders considerable time.
In your Expedition Portal, you will find a range of supporting documents and links to websites to help fundraising, in addition to a series of case studies from Venturers who have been there and got the t-shirt.
School Leaders have sight of their whole team's progress on one secure log-in
Venturers can access fundraising advice and support
Teams can message each other to share ideas and information
Parents can stay fully informed of the teams activities, meeting dates and upcoming events

Join the family.
Here's where to start
1
Drop us a line or give us a call
We don't have a 'sales department' so any one of us may answer the phone and we're always delighted to help with your questions.
01730 812742
2
Let's meet up for a chat
We love to chat about expeditions over a cuppa! We're happy to visit you to discuss your expedition aspirations or via phone if you're short on time.
3
Launch the expedition in school
Announcing an expedition to the school is always exciting. We present to students in assembly then a week or so later to parents after school.
Unlike typical school trips, we collect all applications and payments directly, reducing admin time for teachers.
Teachers, drop us a line below and we'll call for a chat or dial:
01730 812742
chat@true-adventure.co.uk
*Compulsory fields